Join our Affiliate Program
Pink & White's Affiliate Program is a network of sex-positive bloggers, porn fans, fellow adult creators, and allies who help us spread the word about our work. There are over 2600 films hosted within our networks on PinkLabel.TV and CrashPadSeries.com. That's a lot of indie and queer porn!
We invite sexual health educators, sex bloggers, porn reviewers, influencers — and anyone who values independent and inclusive content creators — to use our program. spread the word and encourage paying adult content creators.
If you're not familiar with affiliate programs, here's the basics: You share a custom link. If someone makes a purchase after clicking your link, you'll earn 30% percentage of the sale. Your account will be credited for every sale, whether it's a recurring membership or streaming rental. And if you refer another affiliate to join the program, you'll make 10% of their sale, too! Payments are sent via check from our payment processor "CCBill.com" weekly when a minimum of $25 is made. (You can update your account to direct deposit and higher payouts after you sign up.) Joining the program is free, and you only need to sign up once to start referring sales to any of the films on our websites.
---
How to Participate
1. Sign Up
If you are brand new, you'll first need to create an account with CCBill. Click the button below to create an account. (Note: this question comes up a lot: where it says "website" put your own site or social media account.)
Already Have a CCBill Affiliate Account?
Already got a CCBill account? Add our program by entering your current ID, username, and password linked below
2. Check your email
After creating your account, check your email for a confirmation notification. (It may take 5 minutes for the message to reach your inbox. Check your spam filter if you do not see it.) This email will contain a your affiliate ID. Save the email and your password so that you can log in to CCBill to check your commission reports or update your payout information.
3. Use your ID to create links, and start sharing!
Every video page on PinkLabel.TV and CrashPadSeries.com acts as a landing page, offering a trailer and preview images. Select a page and add "?affiliate=XXXXXXX" (replacing "XXXXXX" with your unique ID number) to link directly. You can use promo images as long as you adhere to our affiliate terms of agreement. (Namely: only use them to promote our sites, no tube sites, no spam, and no hate speech.) Use our link generator to create a link:
---
Check your Stats and Make Changes to Your Account:
Keep your ID, Username, and Password, so that you can log in and review your sales reports or update your information directly through our payment processor, CCBill.
---
Marketing Ideas & Materials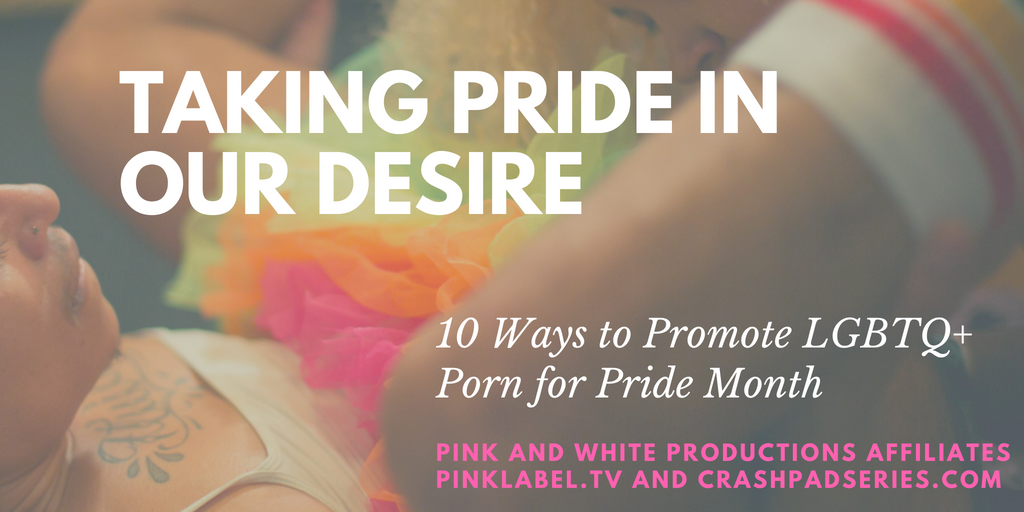 Affiliate 101 Promo Tips
Link a banner on your blog
Write a review or a Top 10 guide
Promote on Twitter or Newsletter
Cross-promote with sex toy affiliates
Make sure you update your payment information if you move!
Banners: CrashPadSeries.com
Banners: PinkLabel.TV
Need help? Special Banner Requests Let us know! 
Jiz Lee, Marketing Director
Pink & White Productions INC
email: Jiz @ PinkWhite.biz
By signing up for our affiliate program you agree to our Affiliate Terms of Agreements.