Beautifully fucked, beautifully produced…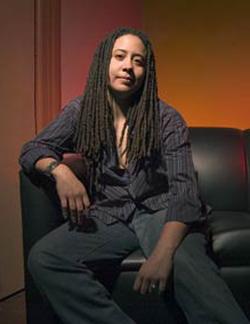 Pink & White Productions creates adult entertainment that exposes the complexities of queer sexual desire. Taking inspiration from many different sources, Pink & White is dedicated to producing sexy and exciting images that reflect today's blurred gender lines and fluid sexualities.
What makes someone wake up one morning and decide to become a porn producer? Luck! Shine Louise Houston, owner of Pink & White Productions, finally found an outlet for her inner 14 year-old boy and is now part of the next big wave of women producers.
"There is power in creating images, and for… a woman of color and a queer to take that power… I don't find it exploitative; I think it's necessary."

I believe there's a lot of room and need to create adult content that's real, that's respectful and powerful … I think it's the perfect place to become political. It's a place where money, sex, media, and ethics converge.

~ Shine Louise Houston
Director, Pink & White Productions
For more information about Shine Louise Houston, please visit ShineLouiseHouston.com.