5 Berlin Porn Filmmakers Share an Industrial-Inspired Adult Film Series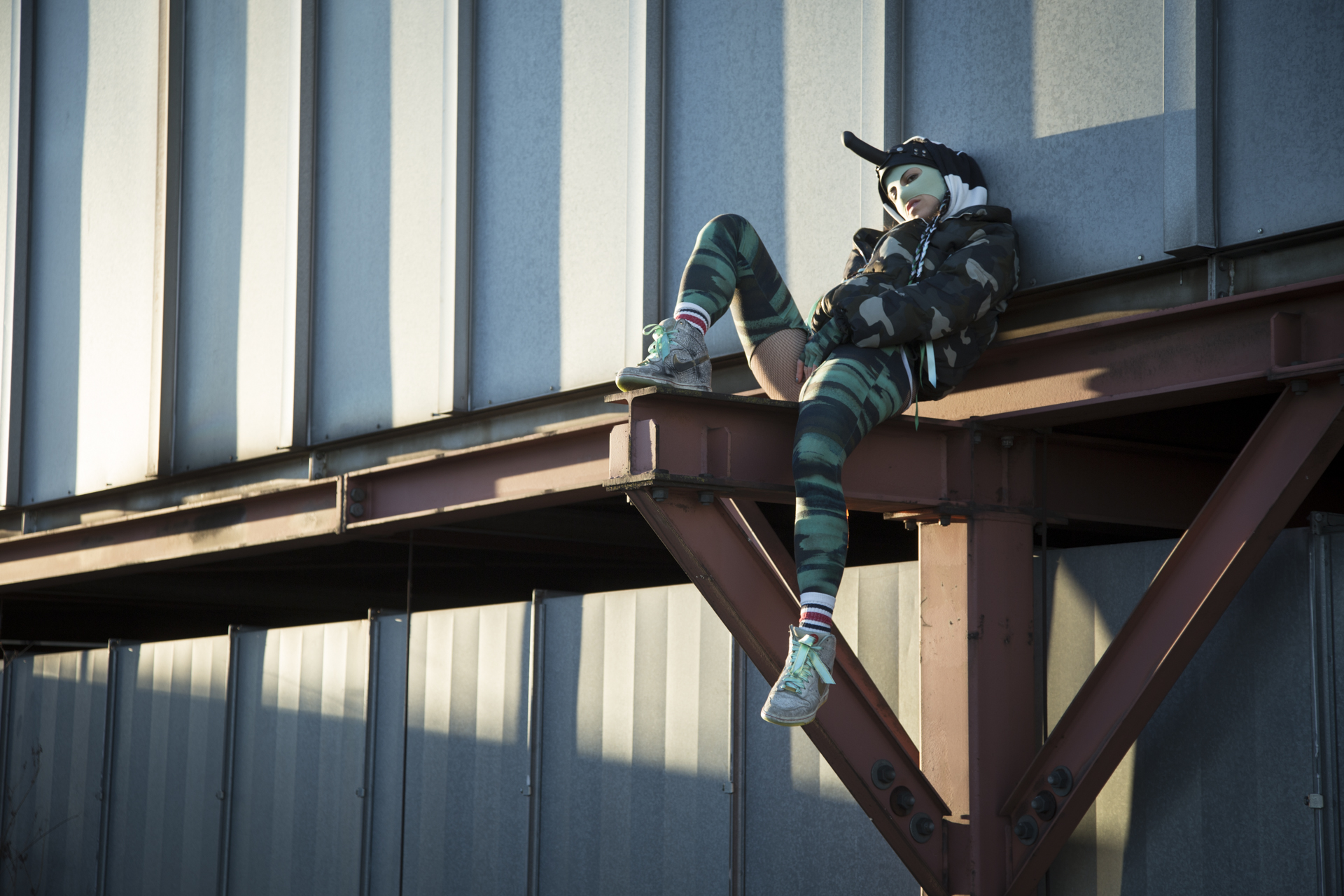 For Immediate Release
SAN FRANCISCO, California (February 25th, 2021) — Pink and White Productions announces the addition of the new studio project URBAN SMUT on its streaming platform PinkLabel.TV.
Five young filmmakers from Berlin have teamed up to put their sexual daydreams on film. The result is an adventurous approach to porn, with explicit scenes located in various urban landscapes such as rooftops, warehouses and underground bunkers. From rough to playful, from straight to queer, these five short films show: Sex is on the streets!
"URBAN SMUT is everything you'd want a Berlin erotic film to be."
~ Filmmaker Magazine, The Best Adult Erotic Filmmakers to Watch in 2021
The project spans directors: Jo Pollux, Theo Meow, Katy Bit, Finn Peaks, and Candy Flip. Having found each other through Berlin's underground porn scene, the group decided to collaborate on an anthology of five erotic short films with "urban landscapes" as the connecting theme.
German laws around pornography are very strict, creating obstacles in marketing adult movies. "I wish they would spend more time on education about sex and porn instead of 'protection'," filmmaker Jo Pollux laments. Fortunately, URBAN SMUT finds a welcomed home on PinkLabel.TV, which provides world-wide online streaming distribution for indie film projects and, while often described as "Porn for Women," is in fact home to artists and audiences of all genders. "PinkLabel.TV is such a diverse and strong platform," shares Pollux. "It allows us to earn some money for doing the porn we love, without needing to adapt to mainstream porn aesthetics or being strangled by the male gaze."
Filmmaker Magazine, a publication covering independent film of all genres highlights the project in an article, The Best Adult Erotic Filmmakers to Watch in 2021. "URBAN SMUT is everything you'd want a Berlin erotic film to be," writes contributor Jennifer Lyon Bell, noting the project's passion for "transforming abandoned urban spaces…into cinematic, dramatically lit stages for scenes of full-body wrestling, dynamic power play and the aching desire to connect with others." In a time of increased isolation, films that take us outside our home and closer to one another are essential.
Watch URBAN SMUT on PinkLabel.TV: https://pinklabel.tv/on-demand/studio/urban-smut/
About PinkLabel.TV
Created and curated by Pink & White Productions' Director Shine Louise Houston, PinkLabel.TV provides a streaming platform for independent adult filmmakers, with additional resources aimed to further their craft and help films find a global audience.
XXX
Tags: PinkLabel.TV, Pink and White Productions, URBAN SMUT, Berlin, Adult Film