Pink & White Director Presents Film Screening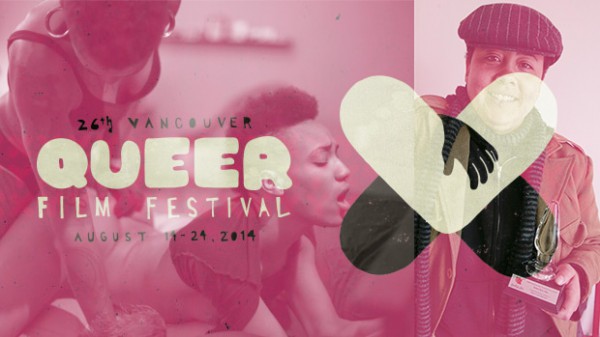 VANCOUVER, B.C. — Pink & White Productions director/founder Shine Louise Houston hosts an evening of erotic cinema at the 26th Annual Vancouver Queer Film Festival, presenting works from CrashPad and other queer-focused pornography on Saturday, August 16th at the Cineplex Odeon International Village Cinemas in Vancouver, British Columbia.
VQFF is the largest queer arts festival in Western Canada, featuring over 80 films from 11 countries, including Russia, Brazil, and the Philippines, with themes of gender identity and forbidden love.
"We really pushed the envelope this year, working hard to present the multifaceted lives of queer people through film," explained festival programmer Shana Myara.
Houston will present a show-and-tell of erotic short films including N Maxwell Lander (EMILE), Sadie Lune (EGG), Christian Slaughter (BIODILDO), Cheryl Dunye (Mommy is Coming), James Darling (DIESELBOI), Tina Horn (from the emerging pornographers series, Point of Contact), as well as highlights from Houston's own work, including Heavenly Spire with Jack Hammer & Jessie Sparkles, BED PARTY staring Eden Alexander & Sebastian Keys, The Wild Search, and episodes from CrashPadSeries.com with performers Siren Wolf, Zelda DuJour, Joey Minx, Lyric Seal, Nikki Darling, Chocolate Chip, Kimberly Kills, and Sparky St. Claire.
Performer Jiz Lee will also be in attendance, joining Houston on stage in a post-screening Q&A about the presented works, queer sexuality, and film.
Tickets and festival schedule for Vancouver Queer Film Festival's "Crashing the Porn Party" are available online and at Little Sister's bookstore (1238 Davie Street, Vancouver). Connect with the festival on queerfilmfestival.ca, Facebook, and on Twitter.
Tags: Shine Louise Houston, Jiz Lee, Pink and White Productions, Vancouver Queer Film Festival, Queer Filmmakers, Queer Pornography, Queer Sexuality