New erotic suspense thriller stars queer women of color.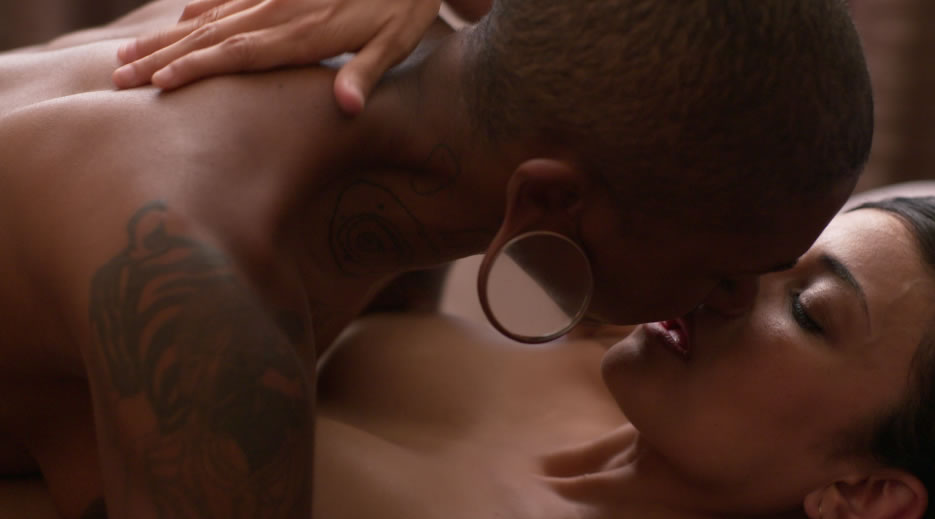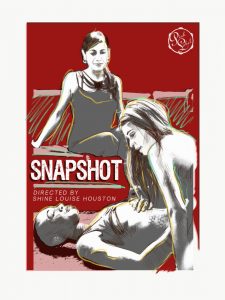 San Francisco, California (June 26th, 2017)  —  Pink and White Productions announces the release of SNAPSHOT, an erotic suspense thriller written and directed by Shine Louise Houston.
The exclusive VOD debut on PinkLabel.tv was celebrated by a screening with the film's cast and crew during Pride Weekend. The company's first independent feature, SNAPSHOT was made possible through a crowdfunding campaign on IndieGoGo which granted the creative control necessary for Houston's diverse casting and unique storyline.
The full-length feature film pays homage to Houston's early film influences, referencing Hitchcock's Rear Window and Antonioni's Blow Up. Shot on location in San Francisco and drawing from Houston's own life experience, the feature offers a unique coming of age story wrapped in a murder mystery. The film stars Beretta James and Chocolate Chip, with enthralling performances from supporting actors Verta, Nerine Mechanique, Lyric Seal, and Ned Would as "The Man." Noteworthy cameos include sex culture icons Dr. Carol Queen and Good Vibrations' Jack Strano, of SIR Productions fame.
SNAPSHOT was awarded "Movie of the Year" at the 2017 Toronto International Porn Festival and "Best Feature" at Cinekink NYC, and has screened internationally at festivals including the British Film Institute's FLARE LGBT Film Festival and Frameline41: San Francisco International LGBTQ Film Festival. The film also appeared in the BBC's "Queer Britain" series exploring the cultural significance of queer-made pornography.
Fans from around the world can stream SNAPSHOT with a 48-hour rental or access it through the PinkLabel.tv's premiere subscription. Closed captioning is available in multiple languages. Watch here.
Tags: SNAPSHOT, Pink and White Productions, PinkLabel.tv, Shine Louise Houston, queer porn, adult film, feature film, new releases, video on demand
XXX