PinkLabel.tv Becomes Official Media Sponsor of the 9th Annual Feminist Porn Awards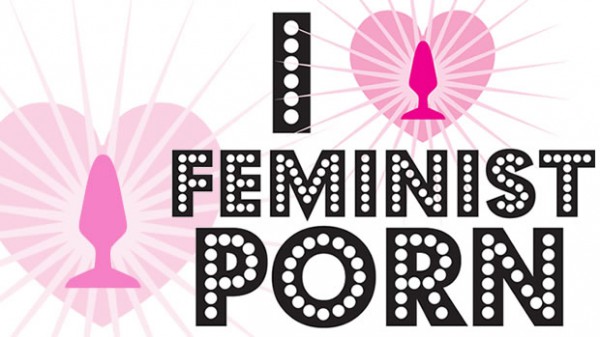 TORONTO (March 10th) — Fair-trade porn website PinkLabel.tv has announced it will sponsor the 9th Annual Feminist Porn Awards presented by Canadian sex shop Good For Her on April 4th in Toronto, Ontario.
"We're thrilled to provide media sponsorship," said Jiz Lee, Marketing Director of Pink & White Productions. "PinkLabel.tv is a sponsor with familiar ties, itself a home numerous Feminist Porn Award nominees and winners. Naturally, we jumped at the opportunity to use our platform to further benefit the emerging and independent filmmakers who travel from all over the globe to celebrate, network, and engage in conversations about feminism in porn and ethical production."
As Media Sponsor, PinkLabel.tv will promote the awards show through its advertising areas and emails, spotlight nominated filmmakers and performer attendees via its SEXPLORE blog, will live-tweet the event, and has created a "who's who" Twitter list to follow nominees and attendees.
Pink & White Productions has been celebrating feminist porn with Good For Her ever since the very first "Emmas for Feminist Porn" and "Vixens & Visionaries" awards show days. The company has won a whopping NINE times (the most awards given in Feminist Porn history), including the esteemed "Visionary" title to director Shine Louise Houston, Movie of the Year (CHAMPION), and a multiple of honors in depictions of dyke and trans sexuality through its films and websites CrashPadSeries.com and HeavenlySpire.com. At the time of press, PinkLabel.tv is home to the largest number of Feminist Porn's winners and nominees on the internet — over 40 and growing!
This year, Shine Louise Houston's newest film BED PARTY: Eden Alexander and Sebastian Keys is among the nominees. (For a list of nominees, with links to films, visit PinkLabel.tv.)
The Feminist Porn Award's festivities begin on April 3rd with Public Provocative Porn screening at the Bloor Cinema, followed by the 9th Annual Feminist Porn Gala Awards Ceremony on April 4th at the Capitol Theatre.
For more information about the 9th Annual Feminist Porn Awards (and the accompanying 2nd Annual Feminist Porn Conference and other events), visit Good For Her's website. The Feminist Porn Awards are also on Twitter: @FemPornAwards.
For all inquiries, please contact Jiz Lee at jiz@pinkwhite.biz. 
 Tags: Feminist Porn Awards, Awards, Feminist Porn, Good For Her, PinkLabel.tv, Pink and White Productions