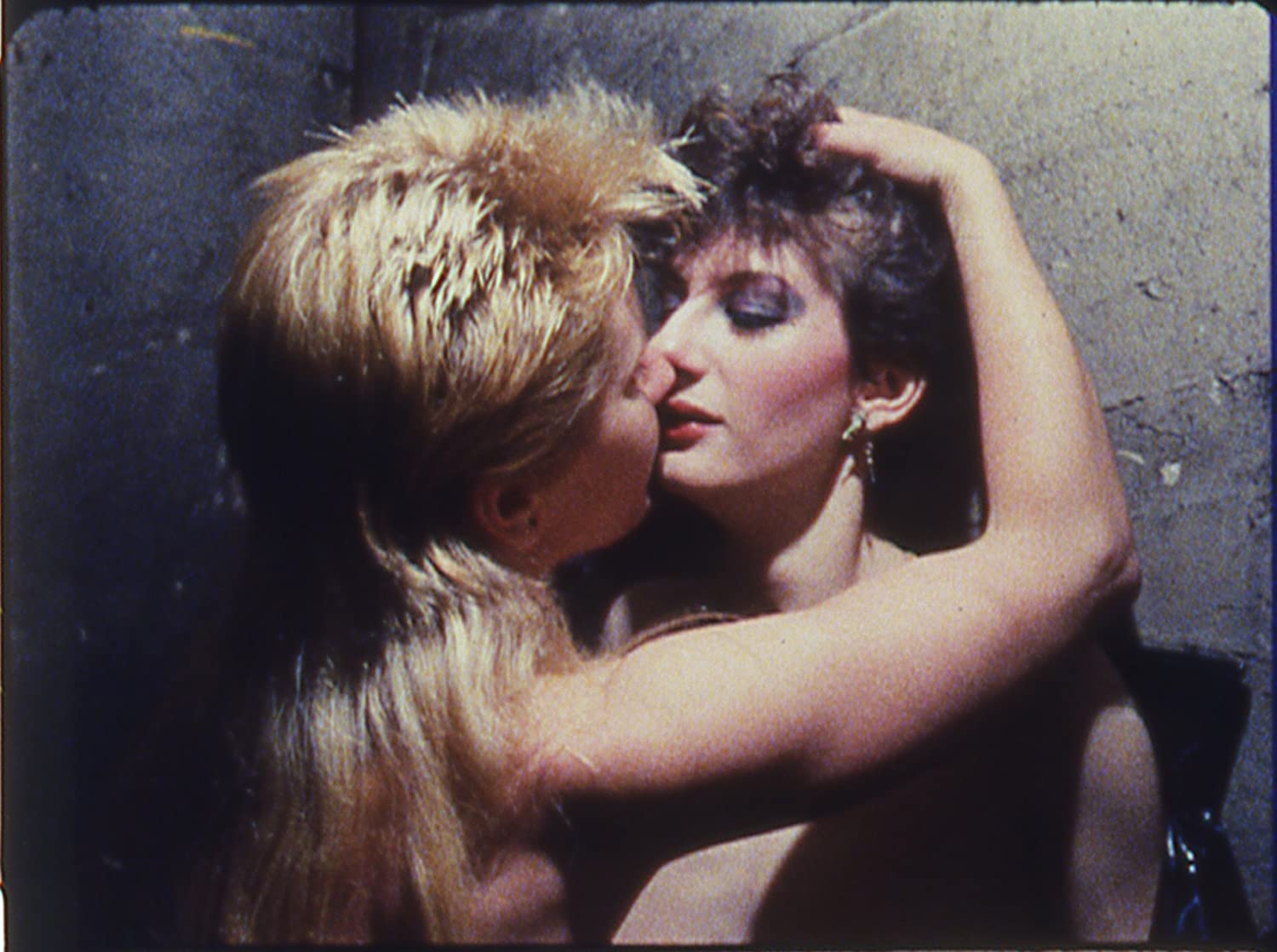 PinkLabel.TV Presents "Kamikaze Hearts" Virtual Screening
Juliet Bashore's quasi-documentary plunge into the 1980s porn industry
SAN FRANCISCO, California (February 15th, 2021) — Pink and White Productions announces a special presentation of the landmark 1986 queer docudrama Kamikaze Hearts, broadcasting live to a global audience on its streaming platform PinkLabel.TV in a virtual screening and filmmaker talk with director Juliet Bashore on Friday, March 12th at 7:00pm Pacific.
Newly restored from its original negative, Bashore's quasi-documentary plunge into the 1980s porn industry takes an unsparing look at issues of misogyny, drug abuse, and exploitation via the story of two women—the naive Tigr and the magnetic, imperious Sharon Mitchell—caught in a toxic romance. By turns mesmerizing and unsettling, Kamikaze Hearts is both a fascinating record of pre-gentrification San Francisco's X-rated underground and an intense, searing love story.
"Vibrant… Gritty… Enthralling" – San Francisco Chronicle
"A startling potent and continuously riveting film with no taboos left to break" – The Village Voice
Kamikaze Hearts depicts the personal lives of Sharon Mitchell — a queen of her day in the adult film business — and her girlfriend, Tigr, as they negotiate the ups and downs of life and relationships in the business. Or does it?
Originally titled Fact or Fiction, the films realism kept audiences guessing. After its theatrical release, Kamikaze Hearts was hard to find, but acquired a cult status in the decades that followed.
Audiences are in for a special treat, enjoying a safe and accessible front-row seat for a beautifully restored classic, and privy to an exclusive filmmaker talk with director Juliet Bashore lead by Pink and White Productions Director Shine Louise Houston. The moderated chat on PinkLabel.tv's feed will welcome questions from a live, international audience. This unique event is a must-see for adult film enthusiasts, porn history buffs, and cinephiles with a taste for cross-genre story-telling.
The virtual event is free to members of PinkLabel+ or $9.99 for an event film pass purchased through ticketing partner BoldTypeTickets. For more information, see PinkLabel.TV.
About PinkLabel.TV
Created and curated by Pink & White Productions' Director Shine Louise Houston, PinkLabel.TV provides a streaming platform for independent adult filmmakers, with additional resources aimed to further their craft and help films find a global audience.
XXX
Tags: PinkLabel.TV, Pink and White Productions, Juliet Bashore, KAMIKAZE HEARTS, Sharon Mitchell, Screening Events, Adult Film History