Feminist Porn Award's "Movie of the Year" Reveals the Carnal Power of What We Wear
San Francisco (May 15th) — Pink & White Productions announces the PinkLabel.tv VOD premiere ofSILVER SHOES, the anticipated erotic trilogy and 2014 Feminist Porn Award's "Movie of the Year" from director Jennifer Lyon Bell of Blue Artichoke Films.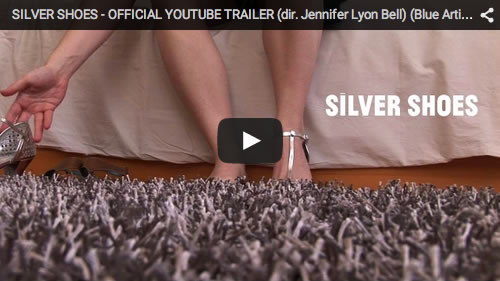 Silver Shoes (SFW) trailer on YouTube and Vimeo. NSFW trailer on PinkLabel.tv.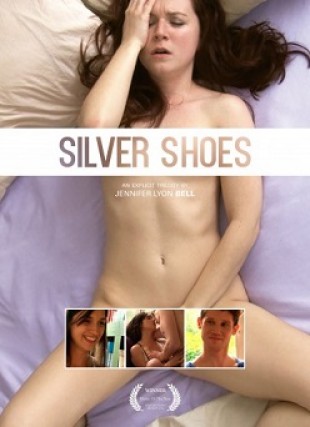 "With our final category, Movie of the Year, we pay tribute to a film that has expanded the scope of what feminist porn can achieve as well as the audience that it can speak to," the Feminist Porn Awards jury stated. "This film combines beautiful, spare production; poignant sexual exploration; real, human connection; and authentic orgasmic pleasure. The director used a sophisticated eye to perfectly frame each touch and caress, expertly highlighting the sizzling chemistry between performers and setting it all to a narrative that explores the bittersweet connectivity and dissonance of relationships. In other words: it's got the total package!"
In January 2015, Silver Shoes held its World Premiere at the London Short Film Festival, where it screened at the renowned Institute of Contemporary Arts (ICA) in London. This weekend it screens at the HOLY FUCK Film Festival in Amsterdam in good company with 2015 Feminist Porn Awards "Movie of the Year" winner, Marriage 2.0.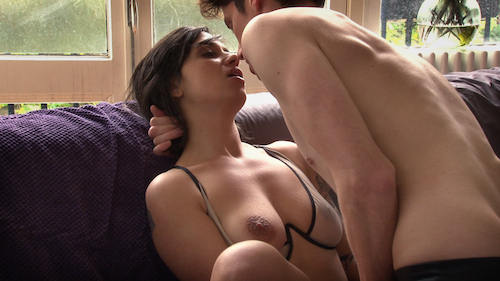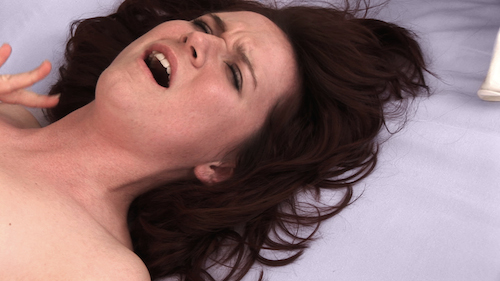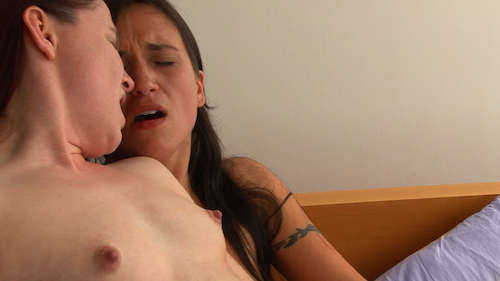 Silver Shoes is an explicit trilogy that intertwines three short stories about the carnal power of what we wear. In "Silver Shoes: Undressed," AnnaBelle Lee discovers that her delicate friend (Liandra Dahl) is hiding a secret tough masculine side under her flowered clothes. In "Silver Shoes: The Housesitter," a lonely young woman (AnnaBelle) has a surprisingly intense reaction to what she finds in the owner's closet. And, in "Silver Shoes: Mimosa," Liandra hosts a brunch party and one of her guests brings a handsome friend (newcomer Joost Smoss) with fabulous shiny pants…but he has a surprise in store. Fun, bittersweet, surprising, and intimate, the stories may or may not be connected. It's up to you to decide.
"In Silver Shoes, I'm trying to be even more true to that feeling I'm always trying to create: That the story and sex are playing out for the very first time in front of the viewer," writes Bell. "This was my first time asking the performers to improvise so much material on set, and I'm grateful that they trusted me enough to try it. It let them add their own personality to the role, and it let them speak in a comfortable rhythm in sync with their native accents (which was important on Silver Shoes, because we had performers from the USA, Australia, Belgium, England, and Holland!)"
"The film expresses discovery and loss with passionate emotion. I hope others relate to it," shares American porn actress AnnaBelle Lee. "Working with Jennifer Lyon Bell was a serendipitous experience. This is my favorite film I've made during my career, I am deeply proud of it."
Silver Shoes joins Bell's previous films Skin.Like.Sun.(Des Jours Plus Belles Que La Nuit), Matinée, andHeadshot. Watch Silver Shoes on PinkLabel.tv: http://www.pinklabel.tv/on-demand/?scene=silver-shoes
Jennifer Lyon Bell is a Harvard graduate with a BA in Psychology, an MA in Film Studies from the University of Amsterdam and a lifelong passion for understanding sexuality. She feels that her sexuality wasn't reflected in the erotic and pornographic films she saw, so she is dedicated to making artistic, unusual erotic films that portray sexuality in an emotionally realistic way.
PinkLabel.tv serves to champion the work of emerging and independent adult filmmakers through digital distribution, promotional, and developmental support. Curated by Shine Louise Houston of Pink & White Productions, the Video on Demand site hosts studios of over 40 queer and female directors.
For press inquiries, including interviews, high res images, and affiliate information, please contact Jiz Lee at jiz@pinkwhite.biz.
Tags: Pink and White Productions, PinkLabel.tv, SILVER SHOES, Jennifer Lyon Bell, Blue Artichoke Films, Annabelle Lee, Liandra Dahl, Joost Smoss, Feminist Porn Awards, Pornography, Video on Demand