Nikki Silver Delivers Feminist Porn Awarded Hairy Porn
BAY AREA/CYBERNET (June 4th) — Pink & White Productions is proud to add NaughtyNatural to its fair-trade video-on-demand hub for indie and emerging adult filmmakers, PinkLabel.tv. Specializing in hairy porn by lesbian and queer models, NaughtyNatural films in natural Bay Area environments from the Redwoods to the Pacific Ocean. The studio launches on PinkLabel.tv with three premieres: Lesbian Forest Voyeurs, Post-Picnic Snack, and Touching Her.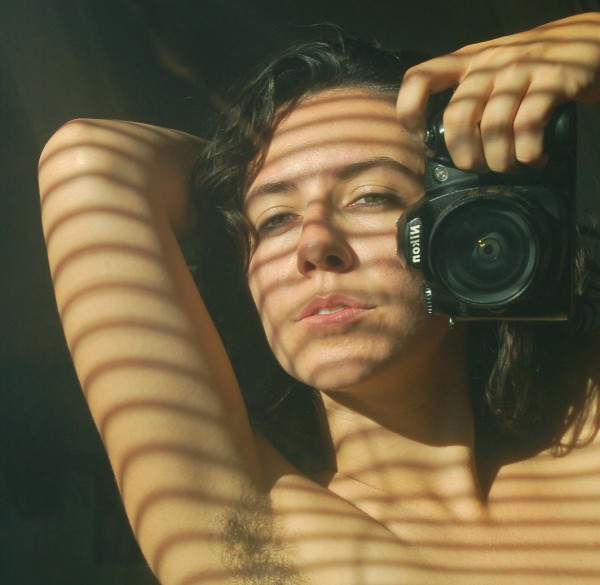 NaughtyNatural's cinematic allure comes from pairing top-notch camera work with "amateur" eroticism by filming unscripted sex scenes with her real-life friends and lovers.
Director/performer Nikki Silver says starting the project was a liberating moment in her career.
"I was tired of the restrictions over what I could and could not shoot and I had gained a lot of fans by just being myself: a sexy, intelligent, queer, creative, sex-positive hairy woman," the Feminist Porn Award-winning director shares. "I wanted to create a platform to display those qualities in myself as well as other hairy models because I believe in them!"
Nikki's work complements PinkLabel's collection of independent films, which often features hairy performers in the mix.
"Pink & White has produced amazing, amazing work," Nikki says about joining the company's VOD site. "Up to this point, I've marketed NaughtyNatural to hairy niche fans. I haven't yet tried to approach a queer or feminist market although the content would be appealing; I am a queer feminist. At first I tried to hide that in my work a little bit but now I'm very happy to be able to straddle the line between mainstream and queer/feminist porn."
Watch NaughtyNatural on PinkLabel.tv: http://www.pinklabel.tv/on-demand/?studio=naughtynatural-video-on-demand-hairy-girls-porn
Follow Nikki Silver on Twitter at @xnikkisilverx, and visit her site NaughtyNatural.com.  For press inquiries including interviews, images, and affiliate information, please contact Pink & White's Marketing Director Jiz Lee at jiz@pinkwhite.biz.
Tags: Pink and White Productions, PinkLabel.tv, NaughtyNatural, Hairy Girls, Hairy Porn, Nikki Silver, Queer Porn, Pornography, Video on Demand