Queer Porn meets Sex Ed in the First Official Fisting Guide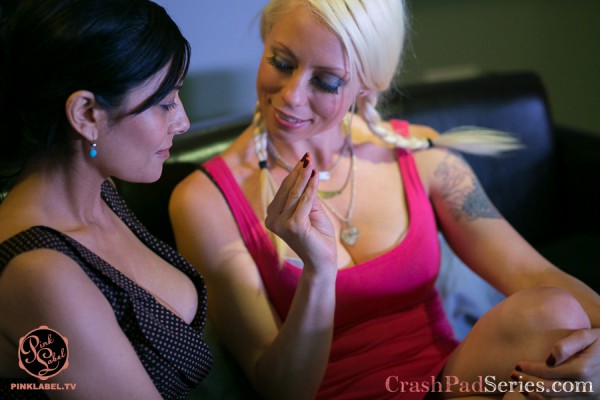 SAN FRANCISCO (March 24th) — Infamous queer sex porn site CrashPadSeries.com has proudly produced its first sex ed video, CrashPad's Guide to Fisting.
Queer porn meets sex ed in CrashPad's Guide to Fisting, the first "experts guide" to feature the sensual and consensual act of fisting. Starring Lorelei Lee and Beretta James, the short educational sex film offers a beginners' introduction from the perspective of a lesbian couple watching episodes onCrashPadSeries.com. The two browse videos that feature vaginal and anal fisting as demonstrated by performers including Maybelline and Mariah Cherry Christmas Special, Jacqueline Woods and Stefani Special, and Red Jackhammer and Javier. Even the CrashPad's voyeur  — played by director Shine Louise Houston — gets in on the action. (Fun fact: Shine's background includes being a trained sex educator!)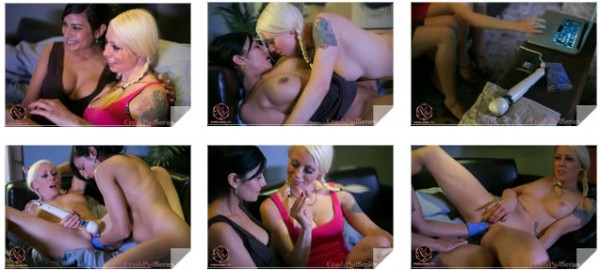 The most common search term on CrashPadSeries.com is fisting, and we get why: It's hot! CrashPad is known for its depictions of consensual sex and its collaboration with performers who call the shots. Filming the guide gave its stars a chance to role-play a beginners' introduction to fisting. (Fans of the series will note that both Lorelei and Beretta are obviously no strangers to fisting, as evidenced in their prior appearances on the site.)
In CrashPad's Guide to Fisting, Lorelei and Beretta watch various episodes, then talk and fuck their way through a hot one-on-one educational sex scene, demonstrating how to fist through first-hand experience.
"It will be fun," says Lorelei to Beretta, whose curiosity is piqued. "We'll talk our way through everything and communicate the whole time."
CrashPad's Guide to Fisting is free to CrashPadSeries.com members, and is also available to rent video on demand at PinkLabel.tv.
Want more? Watch the sensual and consensual act of fisting on CrashPadSeries.com.
Press, Reviewer, and Affiliate inquiries, please contact Jiz Lee at jiz@pinkwhite.biz.