Queer Porn Director Flips the Porno Script
Queer porn director Shine Louise Houston flips the conventional porno script in her newest endeavor with Pink & White Productions. BED PARTY: Eden Alexander & Sebastian Keys looks into the envelope pushing definitions of kinky queer sex, and pornography itself.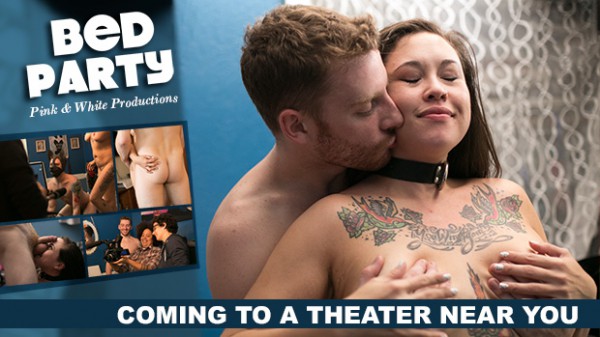 Pink & White's newest project is taking you behind the scenes and into the sex… BED PARTY!

You're All Invited
BED PARTY flips the traditional porn script in a cinematic exploration of couples whose queer identities push the envelope of conventional sex.
Hot off the heels of multiple queer and feminist wins, Shine Louise Houston and co-director Shae Voyeur present BED PARTY, a new project focusing on the fine lines of queer sexuality.
Eden Alexander and Sebastian Keys are a special breed of lovers; porn stars and kinksters, they'll have you turned on and charmed by their filthy, fun play.
BED PARTY premieres across North America in New York at CINEKINK NYC, in teaser form at the BREIFS: Short Erotic Film Competition in Oakland, California, and will have its International Premiere at the 2nd Annual Feminist Porn Conference this April at the University of Toronto, Canada.
The short film will premier online at PinkLabel.tv this month. For more information: http://www.pinklabel.tv/on-demand/bed-party-youre-invited/
Coming Soon to a Theater Near You
BRIEFS: Short Erotic Film Competition
February 13th, Oakland, CA
Tickets/More Info
CINEKINK NYC
February 25th-March 2nd (TBA), New York
Tickets/More Info
Feminist Porn Conference Screening
April 5th-6th (TBA), University of Toronto
Tickets/More Info
Sneak Peek: Photo Gallery and YouTube ("PG") Trailer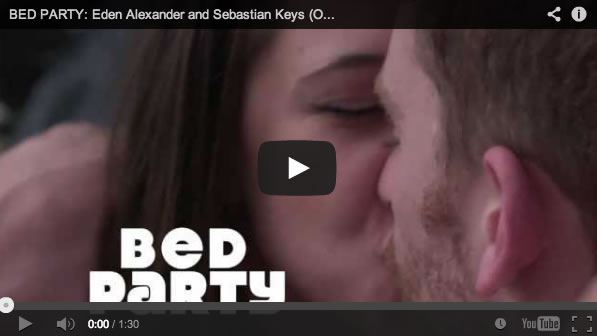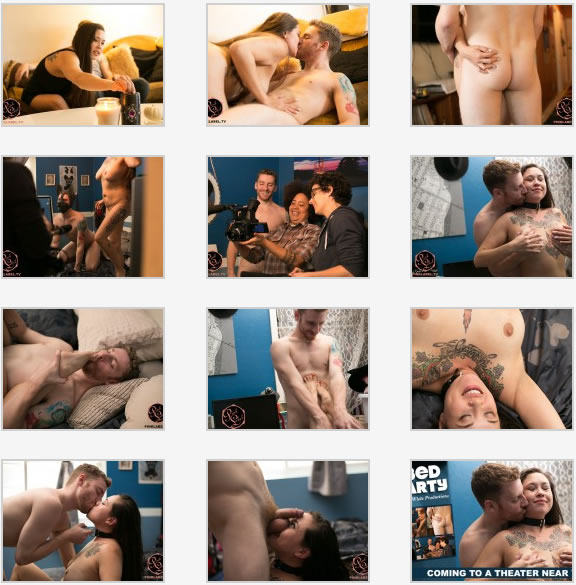 High res images available upon request. For press inquiries, please email jiz@pinkwhite.biz.