SAN FRANCISCO (November 18th) — Pink & White Productions' Video on Demand website, PinkLabel.tv has joined forces with San Francisco Bay Area based retailer Good Vibrations to promote the 8th annual QUICKIES Indie Erotic Short Film Competition as Media Sponsor.
On Friday, December 6th, filmmakers from around the world will show their stuff at the historic Castro Theatre in San Francisco. Funny, serious, explicit, romantic, straight, queer, kinky, and more, the Quickies celebrates the range of sexuality with a fun and sexy party and screening of selected shorts, each 7 minutes or less.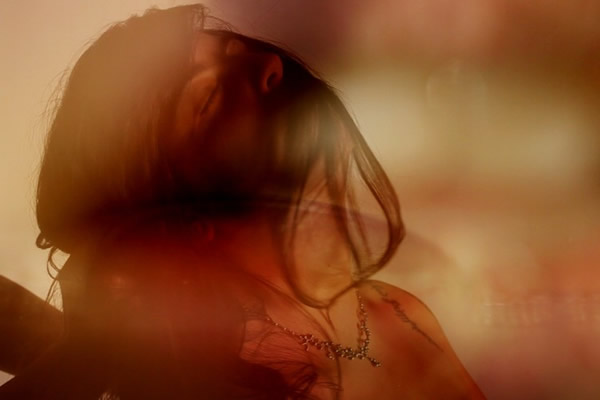 As an online distributor of PinkLabel's diverse adult films including shorts, documentaries, parodies, erotic art films and more that are range in sexualities heterosexual, queer, and kinky, the company is well-versed in the world of independent porn.
Several of PinkLabel's directors were selected in prior QUICKIES screenings, including work by Louise Lush and performer/producer duo Dylan Ryan and Rozen DeBowe's Tooth & Nail. With international connections and deep ties in the Bay Area porn scene, PINKLABEL was able to expand Good Vibrations' reach and diversity of submissions. This year, the Feminist Porn Award's "Best Short Film" BIODILDO is included in the selections, along with films by future PinkLabel filmmakers.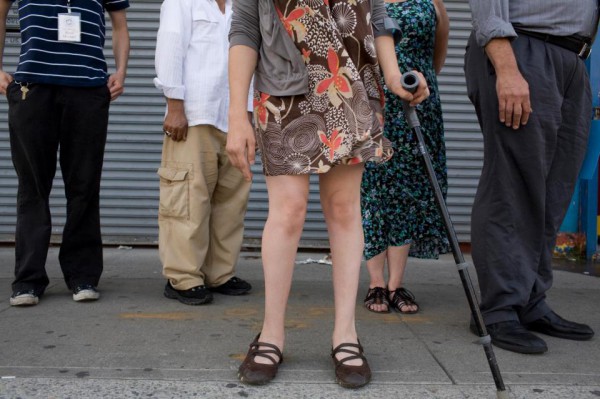 2013 QUICKIES Finalists
Biodildo (Germany) Dir. Christian Slaughter A perfect couple in a perfect home after a perfect dinner ready for perfect sex! But something is missing…. A happily married couple spices up its life with a sexy video that magically turns into something more.
Two Guys in a Backyard (Australia) Dir. Tez Frost A man puts his friendship on the line during a backyard sparring session.
Little Fox & Gorilla (USA) Ever made it with an ape? Little Fox has and she's happy to show you her inter-species frisky fun.
Vaseline (USA) Dir. Narcissister Radical performance artist Narcissister takes vaseline and rock and roll to new heights.
Little Vulvah & Her Clitoral Awareness (Denmark) Dir.  Sara Koppel An animated tale of feminine discovery, done to the sounds of the Macedonian Radio Symphonic Orchestra and the Danish Woodwind Quintet.
It's Consuming Me (Germany) Dir. Kai Stänicke A man can't stop thinking about what could have been, and feels he's losing his grip on reality.
I Fucking Love IKEA (Spain) Dir. Erika Lust  Assembling IKEA furniture suddenly got very, very sexy.
The First Date (USA) Dir. Janella Lacson Amanda recalls the embarrassing events surrounding her first date with a beautiful sous-chef named Kelly as she prepares to ask her out on a second date.
Krutch (USA) Dir.  Clark Matthews and Mia Gimp A steamy experimental short exploring perception, sexuality, disability and gender on the streets and sheets of New York City.
It's a Treat (Australia) Dir. Luke Mayze  Love is blind. Ditto for chauvinism.
Taken (Australia) Dir. Gala Vanting, Aven Frey & Viva An abduction fantasy explored by the abductee, a woman with a depth of imagination and a texturally of text who speaks her desires to have her desires withheld.
After Midnight Bedtime Stories (France) Dir. Kristi Anderson Go back in time to Catherine the Great's elegant romp with Ivan Rimsky-Korsakov.
Avec Toi, J'en Mets Pas (France) Dir. bruce  An existentialist safe sexy quandary complete with confetti and nudity.
Peter & the Wolf (USA) Dir. Wes Hurley  A sexy new retelling of the classic fairy tale juxtaposed with Sergei Prokofiev's original score.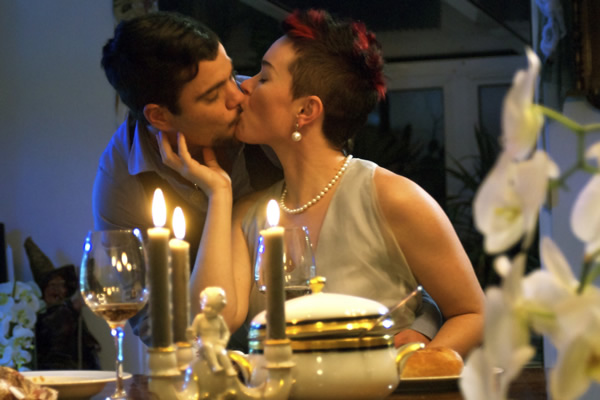 The screening will be hosted by a panel that includes Good Vibrations' Staff Sexologist Dr. Carol Queen, and San Francisco drag legends D'arcy Drollinger, Trixxie Carr, and Hugz Bunny. The QUICKIES party is a dress-up event. Organizers ask that you don your gay apparel and come early for the NSFW debauched holiday pre-party in the Castro Theatre mezzanine where film goers warm up for a night of sexy cinema with festive cocktails, live music by the Undulations, and burlesque by Red Hots Burlesque. Then it's onto the erotic short film competition below, where the audience decides who gave it best; the film with the most applause wins a $1,500 prize.
For information about PinkLabel.tv and Pink & White Productions, contact Jiz Lee at jiz@pinkwhite.biz.
About Pink & White Productions
Founded by Shine Louise Houston in 2005, Pink & White Productions is known for portraying authentic queer desire and fluidity of sexuality and gender in adult cinema. The company's featured films and projects have screened world-wide, and presented at academic institutions, most recently at Stanford University. Houston's work adds representation to queer sexualities, spanning communities of color, gender expression, sexual desire, body politics, BDSM and other marginalized experiences with strikingly beautiful cinematography, humor, and realism.
About Good Vibrations
Good Vibrations is the San Francisco-based retailer trusted for more than three decades to provide a comfortable, safe environment for finding sex-positive products and educational materials to enhance one's sex life. Good Vibrations offers products through its website (www.goodvibes.com) and its retail stores.
Sponsors & Partners:
Good Vibrations would like to thank and acknowledge the following sponsors and partners for their friendship and support: LELO, Stockroom, Pink & White Productions, Leather Etc., San Francisco Bay Guardian, East Bay Express, Bay Area Reporter, Speakeasy Beer, Hot Cookie, The Sausage Factory, Evolution Fresh Juice, the Phoenix Hotel, and the Center for Sex and Culture.
Tags: Pink and White Productions, PinkLabel, Good Vibrations, QUICKIES, BIODILDO, San Francisco, Film Festivals, Erotic Shorts, Castro Theatre, Events