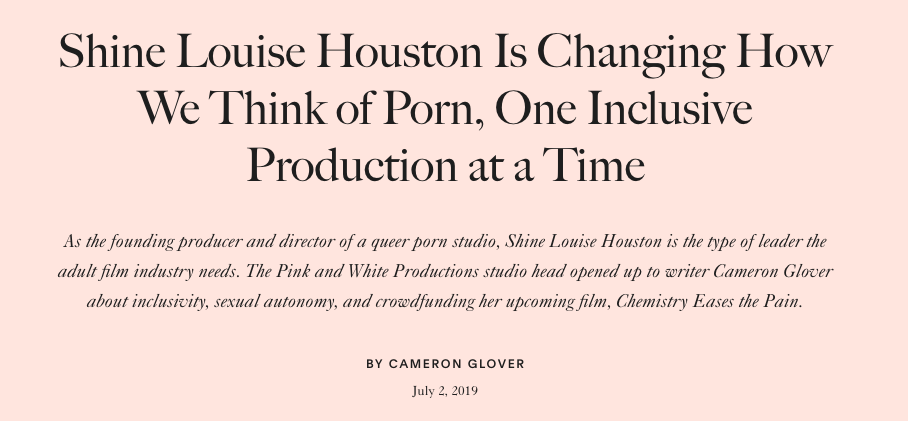 Shine Louise Houston Is Changing How We Think of Porn, One Inclusive Production at a Time
As the founding producer and director of a queer porn studio, Shine Louise Houston is the type of leader the adult film industry needs. The Pink and White Productions studio head opened up to writer Cameron Glover about inclusivity, sexual autonomy, and crowdfunding her upcoming film, Chemistry Eases the Pain.
If you aren't familiar with her, Shine Louise Houston is a force. She's the founding producer and director of Pink and White Productions, a West Coast-based queer porn studio founded in 2005 that has since created two imprint studios with the same mission: indie video hosting site PinkLabel and ongoing trans-inclusive website CrashPad. Creating adult entertainment that "exposes the complexities of queer sexual desire," these studios have a variety of films, with actors ranging in body size, ability, racial and gender identities, sexualities and sexual expressions without coming across as trying to check off a diversity checklist. In short, Pink and White is a reputable, inclusive, and quality-focused production studio that every porn fan should know.
Read more at ALLURE.com