Shine Louise Houston and Jiz Lee to Speak at Adult Film Convention
LOS ANGELES — Pink & White Productions will be participating at the 2014 XBIZ 360 Adult Film Conference. Founder/Director Shine Louise Houston and Marketing Director Jiz Lee are slated to speak at XBIZ 360.
The XBIZ 360 Adult Film Conference explores every major area of the constantly evolving business of adult movie creation and distribution. Subjects will include genre trends and analysis of the latest technological advances, such as the new 4k screen resolution on the horizon, as well as in-depth discussions about the changing scene for movie performers and how up-and-coming and established talent are adapting in today's digital-driven era.
The event to see is "Porn Disrupted: The Politics of Changing Sexual Attitudes" with participants Dr. Carol Queen (Center for Sex & Culture), Shine Louise Houston (Pink & White Productions), Colin Rowntree (Wasteland), Ben Tao (Offbeatr), and porn scholar Dr. Chauntelle Tibbals.
Porn Disrupted: The Politics of Changing Sexual Attitudes
Thursday, January 23rd 12:00-12:50, Great Room 2
Panelists: Dr. Carol Queen, Shine Louise Houston, Colin Rowntree, Ben Tao, Dr. Chauntelle Tibbals
Moderator: Jiz Lee
A candid discussion about deconstructing the perceptions of real-world sex created by modern-day porn. Join a group of progressive industry activists for a unique session about the emergence of sex-positive alternatives to other offerings that reinforce the male-dominated stereotypes that often define mainstream porn.
Highlighting XBIZ 360 events series is the highly anticipated awards show on Jan. 24th in Century City, with adult film superstar Jenna Jameson as the event's master of ceremonies. Pink and White has received multiple 2014 XBIZ Award nominations, including Feminist Porn Release of the Year (OCCUPIED: a queer hardcore romance for the 99%) and Specialty Site of the Year (PinkLabel.tv and CrashPadSeries.com). Performer Jiz Lee will be present at the Awards Ceremony to represent the company and San Francisco Bay Area's queer porn community.
Pink & White Profiles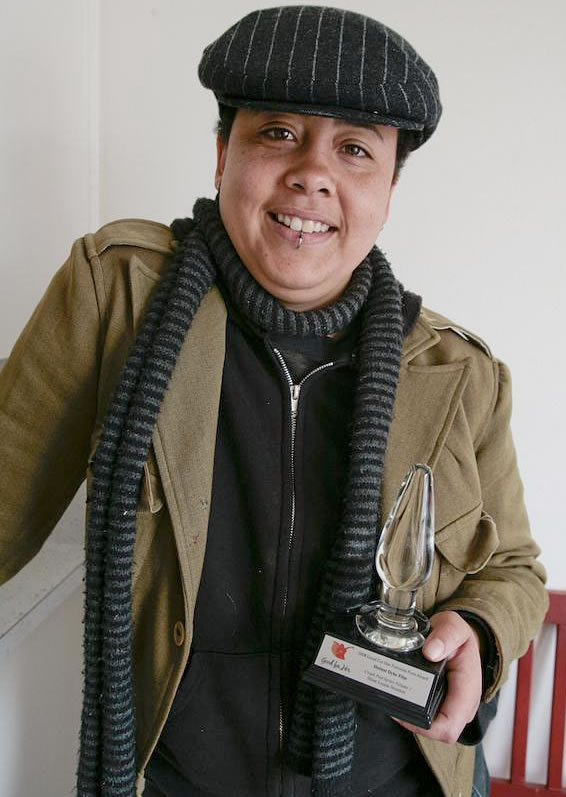 Shine Louise Houston
Photo Credit: Umayyah Cable (Download Photo)
As the pioneering producer and director of Pink & White Productions, SHINE LOUISEHOUSTON has always had unique vision. Graduating from San Francisco Arts Institute with a Bachelors in Fine Art Film, her works have become the new gold standard of adult cinema. During a five year position at the women-owned, sex toy purveyor Good Vibrations, Shine recognized an underserved demand for an alternative to mainstream pornography, and began to create well-crafted queer made porn. Shine's films have been recognized among the next big wave of women produced porn and have been internationally screened from Amsterdam to New Zealand.
"I believe there's a lot of room and need to create adult content that's real, that's respectful and powerful… I think it's the perfect place to become political. It's a place where money, sex, media and ethics converge." – Shine Louise Houston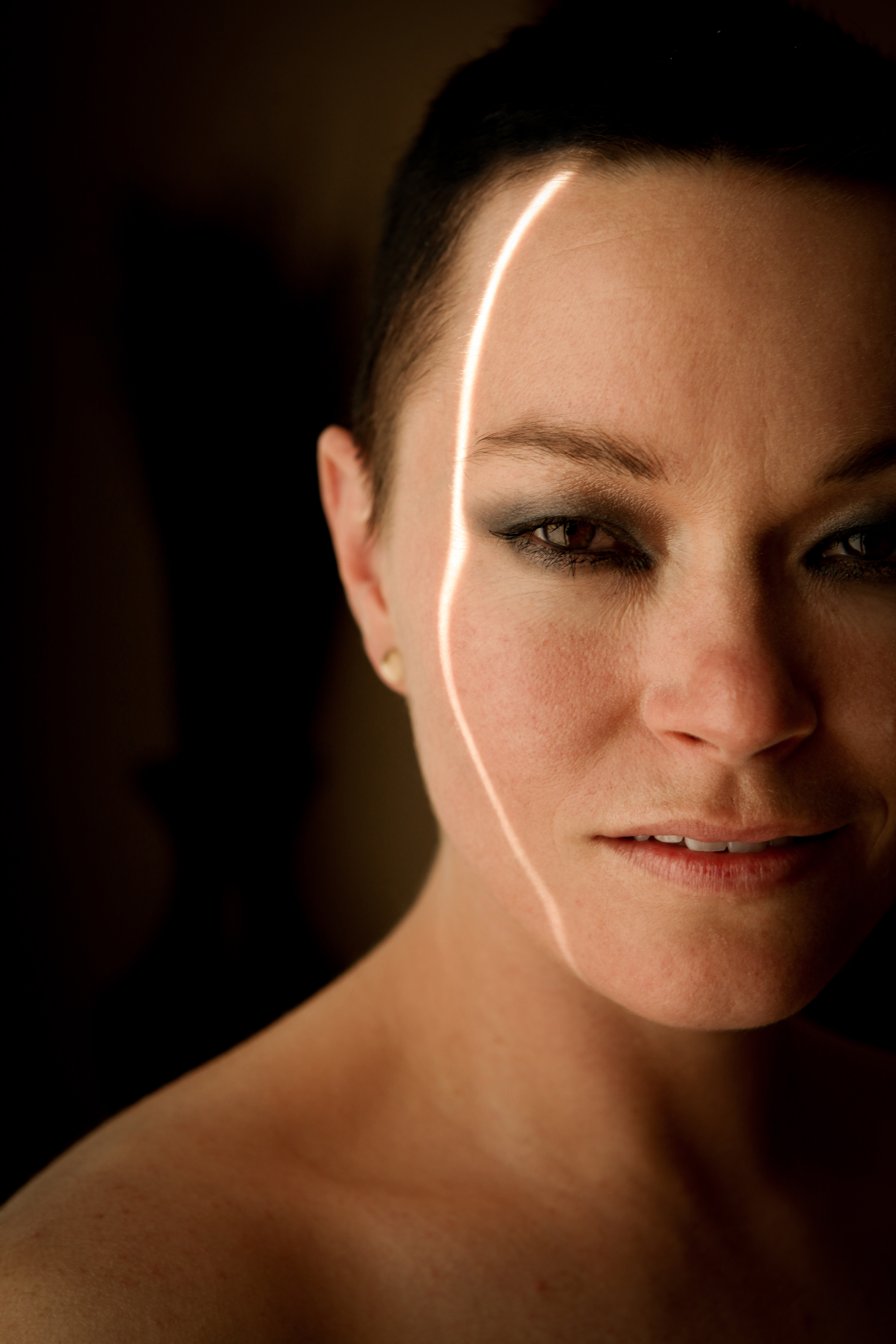 Jiz Lee
Photo Credit: Ben Hoffman (Download Photo)
Jiz Lee is a genderqueer porn performer who built a name in the adult industry by presenting their genuine pleasure and unique gender expression on camera. Through an organic "self-agent" process, Jiz has worked in over 200 projects spanning five countries within indie, queer, and mainstream adult genres. Jiz has written about vulva diversity on Jezebel.com, on gender and porn in The Feminist Porn Book, and has taught queer sex workshops including "Fucking for Reel," on pleasure and performative sex. Ever fascinated by the radical potential of sex, love, and art, Jiz blogs at JizLee.com.
"In the absence of comprehensive sex education, people use porn to learn about sex — what sex looks like, who gets to have it, and what it means to be sexy. On its own, that's fine. But a limited example of what porn is has the danger in dictating what's 'normal', raising issues in our understanding of sexual health, and also our sexual psyche. Diversity in porn lets us find ourself in the erotic landscape, proving we are ALL capable and deserving of love." – Jiz Lee
For more information, see film.xbiz360.com and xbizawards.com.
Tags: Pink and White Productions, Shine Louise Houston, Jiz Lee, Ben Tao, Carol Queen, Chauntelle Tibbis, Colin, Wasteland, Center for Sex and Culture,