PinkLabel.tv Takes Cheryl Dunye's Queer Raunch Comedy ONLINE
CYBERNET & SAN FRANCISCO (November 22nd) — Fans of celebrated Black lesbian filmmaker Cheryl Dunye, rejoice! Many know of Dunye's work in The Watermelon Woman, Stranger Inside, and The Owls, but her recent voyage into explicit cinema took the feminist porn world by storm. And the result was met by international acclaim; after all, how often does a "queer porn" film have it's premiere at a major film festival such as The Berlinale?
Allow us to introduce you to Mommy.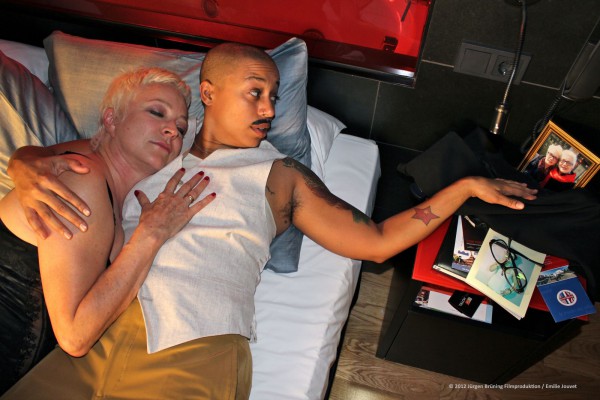 Mommy is Coming is a raunchy sex-filled romance set in the international creative melting pot of Berlin. Swiss sex educator Maggie Tapert plays the role of Helen. Her autobiography PLEASURE: Confessions of a Sexual Woman is a Random House Bestseller! Helen's daughter Dylan is played by Lil Harlow; the two women worked together as sex educators on the subject of sexual age-play — a match made in mommy-daughter heaven.
A take on screwball romantic comedies, Dunye collaborated with writer Sarah Schulman, adding sexual imagery to her ingenious form of storytelling. Producer Jürgen Brüning (known for Bruce LaBruce's LA Zombie, The Raspberry Reich) backed the project, which she shot in Berlin with an international cast of actors and hand-picked production crew. The result? "Mommy" is porn with a mother-fucking plot.
Structured like an offbeat fairytale, we follow Claudia, Dylan, and Helen as they bumble their way through hotels, queer Berlin nightlife, and their hearts only to realize that in matters of love it sometimes pays to listen to your mother.
The Feminist Porn Awards hailed Mommy is Coming as "Orgasmic Original Concept" and the film has screened from The Berlinale and PornFilmFest Berlin, to Frameline and OutFest. Most recently, it screened in Hong Kong, and was awarded in South America.
 And now, for the first time, Mommy is Coming is available on VOD.
Queer porn fans will see a few familiar American faces in the film, including performers Sadie Lune, KAy Garnellen, Jiz Lee, Judy Minx, Carrie Gray, and the film's knock-out lead, genderqueer educator, activist, and pornstar Papí Coxxx.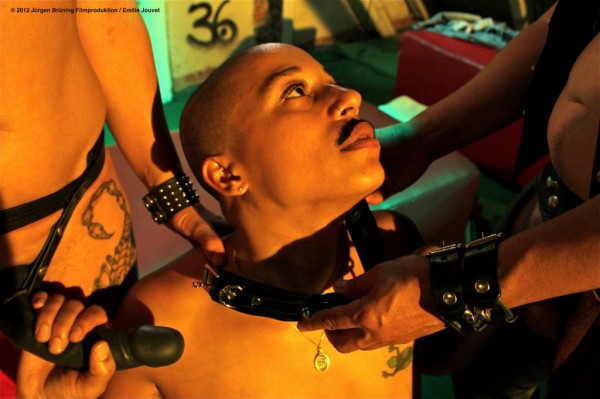 Dunye speaks to the film's use of gender and space within Papi's transitional moment at a queer nightclub.
"The club reflects a mental space," Dunye told us while chatting at Pink & White's San Francisco studio. "It's a 'hall of mirrors' and a physical representation of the scopophilia — the love of looking — the very personal level of self-actualization and realization that such an environment allows. You ARE the club." She adds, "That club is you and you need to explore, create, and manifest these spaces."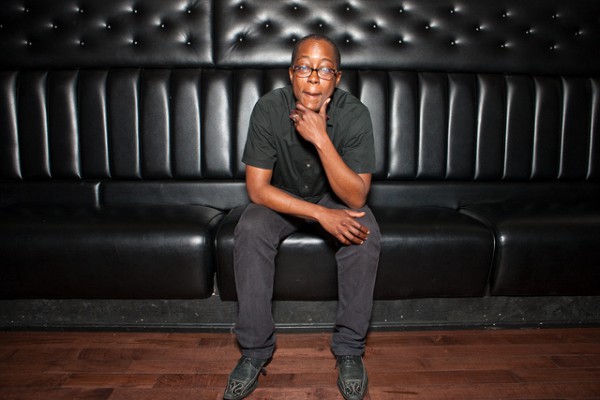 Pink & White Affiliates can link to Mommy is Coming for competitive commission. See Pink & White Affiliate Program for more information. The director has expressed that a limited number of DVDs are also available for reviewers.
Mommy is Coming is available for rent online at PinkLabel.tv, at $14.99 2-day rental.
For all inquiries, please contact Jiz Lee at jiz@pinkwhite.biz.

About Pink & White Productions
Founded by Shine Louise Houston in 2005, Pink & White Productions is known for portraying authentic queer desire and fluidity of sexuality and gender in adult cinema. The company's featured films and projects have screened world-wide, and presented at academic institutions, most recently at Stanford University. Houston's work adds representation to queer sexualities, spanning communities of color, gender expression, sexual desire, body politics, BDSM and other marginalized experiences with strikingly beautiful cinematography, humor, and realism.
Tags: Pink and White Productions, PinkLabel, Cheryl Dunye, Shine Louise Houston, Mommy Is Coming, Black, Lesbian, Sexuality, Queer, Genderqueer, Papí Coxxx, Jiz Lee, Judy Minx, Sadie Lune, KAy Garnellen, Mad Kate, Berlin