Queer porn site invites LGBTQ+ viewers to connect by giving the gift of porn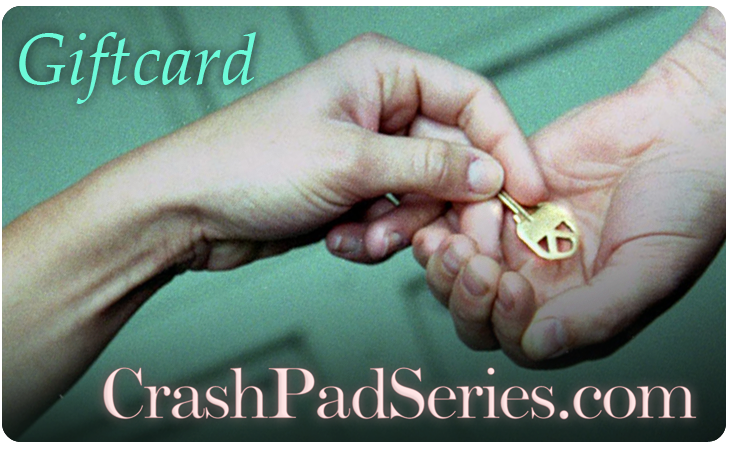 SAN FRANCISCO, California, U.S.A. (May 27th, 2020) — Pink and White Productions, the Bay Area-based adult production company, has added online gift cardsgift cards that may be used on its queer porn site CrashPadSeries.comCrashPadSeries.com. The new feature comes just in time for June's Pride Month, and invites audiences to celebrate and connect through the gift of queer porn with the site's affirming depictions of queer and trans sexuality.
Gift cards can be purchased through the site and sent via email to the recipient of the purchaser's choice to be redeemed at their leisure. Two options include a 3-month ($69.99) or a full year ($119.88) subscription to lavish upon the recipient an unlimited access to the site's 300+ episodes, exclusive behind the scenes videos, extensive episode photo galleries, bonus films, and more. The gift cards are also included within the company's affiliate program, offering 30% commission.
CrashPadSeries.com launched in 2007 after the success of Pink and White Productions director Shine Louise Houston's debut 2005 film The Crash Pad. Nearing 15 years later, the website is entering its 45th season and has been hailed as an original adult film series for its high-chemistry scenes depicting diverse bodies and desires.
The company hopes fans will use the gift cards to share this unique queer and trans positive porn series, and give moments of pleasure to friends and lovers who are sheltering in place throughout the world.
Gift cards can be purchased here: https://crashpadseries.com/queer-porn/giftcards/
Follow CrashPadSeries on Twitter at @CrashPadSeries.
Tags: CrashPadSeries.com, Gift Cards, Queer Porn, LBTGQ, Pink and White Productions