New York pops its queer porn cherry with multi-gender BDSM films
NEW YORK (July 1st) — Pink & White Productions is proud to introduce New York's freshly minted Foxhouse Films. A queer porn collective with a penchant for dark magic, smeared lipstick, and hot fucking, Foxhouse Films does hard femme and soft butch with the aim to blur, define, and redefine queer sex with its multigendered and polysexual collaborators. While the San Francisco Bay Area has long been established as the hotbed of queer porn, the new East Coast collective comes out strong, providing a long-awaited bicoastal multi-gendered base for new works that push the boundaries of queer sexual media.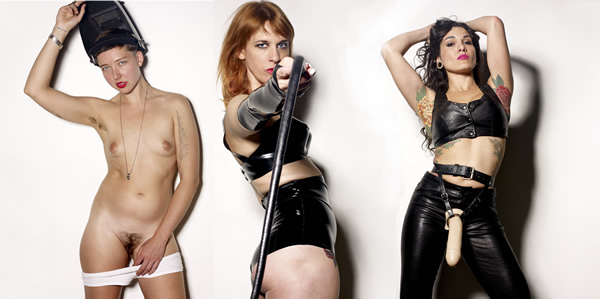 Inspired by Germany's lauded international porn festival, PornFilmFest Berlin, Foxhouse Films' collaborators got to work, forming a studio in the most memorable way in a ritual DP scene that would become their first film.  Read more in an interview Filmmaker Spotlight with Alyx Fox.
Foxhouse Films premiers on Pink & White's fair-trade video on demand hub for indie and emerging adult filmmakers, PinkLabel.tv, with three films: Fire Escape, The Cleaner, and 3 by Three.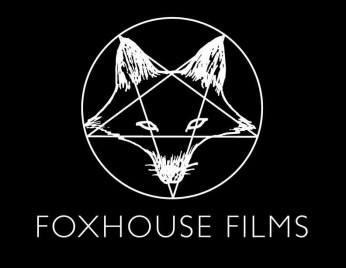 With three films under their belt, Foxhouse Films is planning future productions and welcomes new participants and collaborators. "We're based in New York City, and are interested in meeting new talent as well as people who might be interested in helping with the production side of things," saysAlyx Fox. "We hope to produce a lot of amazing scenes in the coming year, and to do that we need more performers as well as more people to work behind the scenes."
Watch Foxhouse Films on PinkLabel.tv:http://www.pinklabel.tv/on-demand/?studio=foxhouse-films-new-york-city-queer-porn
Follow Foxhouse Films on Twitter (@foxhousefilms), on Facebook (facebook/foxhousefilms), and visit their website, foxhousefilms.com. For press inquiries including interviews, images, and affiliate information, please contact Pink & White's Marketing Director Jiz Lee at jiz@4thwallsf.com.
Tags: Pink and White Productions, PinkLabel.tv, Foxhouse Films, New York, Queer Porn, NYC, Trans Porn, Multigender, Polysexual, genderqueer, Fetish, Hardcore, Pornography, Video on Demand