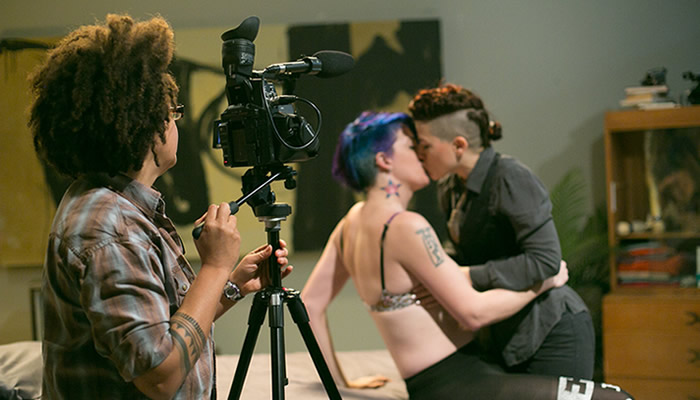 Beautifully fucked, beautifully produced…
Pink & White Productions creates adult entertainment that exposes the complexities of queer sexual desire. Taking inspiration from many different sources, Pink & White is dedicated to producing sexy and exciting images that reflect today's blurred gender lines and fluid sexualities.
Pink & White Productions was founded in 2005 by queer filmmaker Shine Louise Houston. Its debut film The Crash Pad was an immediate dyke porn sensation, inspiring the ongoing trans-inclusive website CrashPadSeries.com. Feature films Superfreak, The Wild Search, and the Feminist Porn Awards' "Movie of the Year" winner CHAMPION continued to expand the representations of queer female sexuality in Houston's signature cinematic style.
Houston's other projects include exploring bisexual queer couples in BED PARTY and masculine sensuality and desire in Heavenly Spire. She also fosters the work of fellow filmmakers with her emerging queer pornographer series Point of Contact and though hosting indie adult films Video on Demand atPinkLabel.tv.
This year the company will release it's fifth feature film, SNAPSHOT, an erotic suspense thriller written and directed by Houston.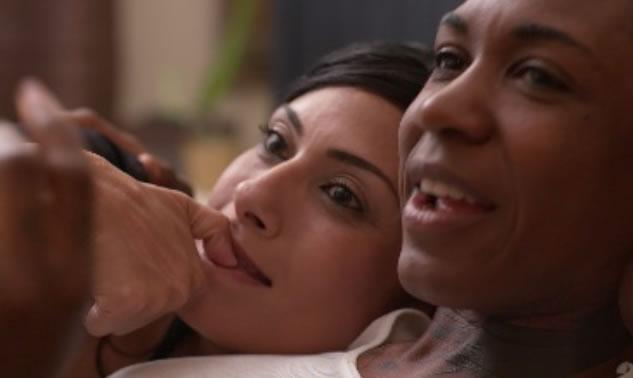 "I believe there's a lot of room and need to create adult content that's real, that's respectful and powerful … I think it's the perfect place to become political. It's a place where money, sex, media, and ethics converge."
– Shine Louise Houston
Director, Pink & White Productions